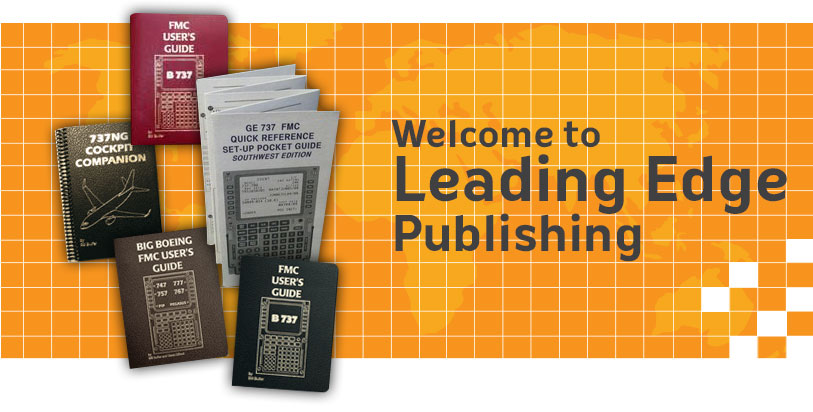 Please reference the 3 Choices below

.

After today I will be caught up on book orders. Thanks for your patience everyone.

All NG books will be shipped tomorrow. They need to sit overnigh with weight.
Coming out of the printer with a little curve.
Shipped the NG/MAX books yesterday. First shipment in at least 3 weeks!
Goal is to get the NG orders out today.

Jan 24, 2023 1830 Pacific
I almost made it to the PO with 3 NG/MAX books. Ran out of time.
They will go tomorrow. NG books to follow but I've got to take Connie to the doc in the morning.
I am guessing this will take a couple of hours.

0900: Printer has been installed.
I hope to start shipping NG/MAX books this afternoon.
More updates later. Setting up the printer right now.
Jan 23, 2023
Monday, first of 2 big days.
Hagerty car claims person is suppose to be here today to check out the 7 cars they have insured for the flood.
Later today I'll take some minor equipment to my new temporary office.
Plans remain for a new printer on Tuesday.
I think I'm over the flu but very weak. Wife, Connie, is still sick.

Jan 20, 2023
No changes. Printer scheduled for delivery Tuesday morning.
I have help from a couple of buddies to move a paper driller (for 7 ring binder orders).
I have decided to leave the paper cutter in the shop.
Too heavy to move and the old office now has power so I can use the cutter as before. Just walking in a little dirt.
The guys I called for moving these to pieces wanted $425 for 2 miles.
First morning I had an appetite. Will issue updates over the weekend only if something comes up.
See you Monday and thanks a million for your patience. I'm hoping Hagerty is generous.
Anyone want a 1996 SL320 or S320? Both cars are almost like new. Only one problem.
Water was over the center counsol. Oh and an '87 E190 2.3 16. Cosworth head. 5 spd manual. Built for the track.
Jan 19, 2023
Printer delivery will have to be moved to Tuesday. ;-(
Hagerty claims adjuster called and said they'd be here Monday. I can't miss that. 7 cars involved.
Rest of the plan remains. Paper cutter and driller will be moved by the time the printer gets there.
Again some books (NG/MAX) are already printed.
Today was the first day I felt a little better in 2.5 weeks. Good drugs.
Jan 18, 2023
10:20 PM Pacific (California)
Good morning everyone. This looks like how it's going to work out.
Spriggs has the kind of printer I need. Big paper tray and 45 pages per minute spd.
High quality Konica Minolta Biz Hub.
They will deliver it on Monday, the 23rd. I may have most of the orders already printed
so the cutter and driller will be other important items.
I've got someone lined up to move those out of my shop on Monday.
Something can always get in the way.
Went to a Nurse Practitioner yesterday and got some good meds. I tested positive for the flu.
No energy and can't leave the house right now. Going into it's 3rd week.

Jan

17, 2023
Good morning everyone. Here's the current plan on my side. No more rain for a while.
3 paper drillers and one paper cutter had electrical motors under water.
Today I will hear from Spriggs (printer lease company) on when they can deliver a printer to my new office.
I can now hire a couple guys to move a paper cutter and driller. Will look for them today.
I hope to do both of these things tomorrow. Still sick. Wish I could shake this cough.
This being Tuesday, I should be back in operation by Friday and shipping on Monday.
But every day there's something new.
Jan 15, 2023
5:10 PM
Street is free of water. Building has an inch or two in the rear.
With the building accessible I can hire a crew to move the tools I need. Cutter and paper drillers.
One driller may have the motor down low and it would be inop. Did not take the cover off today.
I will be looking for a moving crew tomorrow.
9:40 am and a little too early to tell you much.
I don't think we received as much rain as forecast, but more on the way. Bear Creek has come up so Black Rascal I'm sure has come up, but I think there are 2 large pumps working on that late that has isolated the warehouses on Cooper.
I plan to drive over in the FJ this afternoon to check the depth of water on Cooper Ave (shop location).
I will post what I find out later today.
I'm getting a little better each time I stay home and mostly in bed.
Feeling much better today. Have lost 12 lbs in 2 weeks. Little weak.
Main thing remains. The water has to get down to about a foot in the road to get to my shop.
I suspect the water may be out of the shop now.
Plan A is still the

bold print

in yesterday's post.
W

ater levels dropped a lot yesterday. Bear Creek, in our back yard, is down to about 14 ft?
It was at 26 ft couple days ago. Lots of room for more water. It may be 3 ft on Cooper Ave (the shop).
A creek called Black Rascal is feeding this area. No controls on it. This has never happened before.
Two buildings up from me it was 2.5 ft. in the street. It doesn't have to drop much to get the water out of the building but I can't get a truck in to move equipment until the street is down to a foot or so.
It's suppose to rain for a few more days. I'm still very sick and don't want to get cold and wet so I'll be inside today.
I really can't do anything until it stops raining anyway.


Monday will be important.

I'll know if I can get a leased printer into a new location I've arranged.
If I can get a new printer going and a crew to move a paper cutter and driller out of the shop I'm back in business.
There are a few books printed and sitting high and dry but they have to be cut.
Hundreds of covers are under water. It will be a good test of the Patchco material.
There won't be any power in these warehouses for a while.
I

missed the report on the 12th because my cold kept me in bed. Did not want to get wet. I've been sick for 10+ days.
Yesterday the Merced Fire Rescue gave me a ride to the warehouse that holds my shop. The water in the street (Cooper Ave) is about 4 ft deep. There is about 18" in the building. Dropped about a foot. It's a mess.
4 commercial printers are junk.
Not related to the business but 7 cars are questionable.
Today's plan. Talk to a buddy about renting a room in his office to put in a new printer.
Limiting factor is hauling some equipment like a paper cutter and driller out of the shop. I won't be able to move anything until the water level on Cooper recedes. I'll try to update this page daily. If anyone wants photos let me know.
We've had serious flooding in Merced, ca a couple days ago. I don't know how much water is in my shop.
I have not been able to get to the shop but plan to kayak in tomorrow.

I'm

not sure how long it will take to resume book production. I have to wait for the water to go down.
Best guess right now is a week. Every day I learn more and will update this page.

Choice 1

: If you place an order I will hold it until I can ship it.
Choice 2
: If you have already placed an order you can cancel it and I will issue a refund.
Choice 3
: You might also consider the ipad app, available from Apple's App store.
Using your ipad, search for B737. The app is the two orange letter

CC

s.
About the same price as the book but updates are free and of course no shipping costs.
Please no orders from

California

. The taxes and paperwork make it too time consuming.
from Toronto, you can check with

ThresholdAviation.com
from Amsterdam,
check

with

AviationMegastore.com
from England,
check

with

Transair.co.uk

or

AFEonline.com



from Germany,
check

with

SkyTest.com
New Shipping Method to Europe and Australia/New Zealand.
(Experimental)
FedEx has become too expensive for single books.
FedEx does have the best shipping price for packages 11 lb or over.
DH

L is currently offering the best price for small packages - 1 to 2 books.

US Post Office International Priority is about $40, however I don't think there is tracking.
Here is my offer.

If the book is lost, I will refund $40.00.
When you order, choose Pay by PO (Purchase Order). We will then finish the process via email.
The B737 FMC Guide is available at the top-left margin of this page (FMC GUIDE)
and thru the app on a subscription basis.
I have discontinued printing the Big Boeing FMC Guide.
It's gotten out of date and I have no way to update it.
COCKPIT COMPANION FOR IPAD:
I am pleased to announce I have teamed up with Robert Dorsett to produce the Cockpit Companion iPad app (CCIPAD).
It includes Classic, NG, and MAX models.
Note:CCIPAD requires iPad version 2 or later.
Using your iPad, do a search on the App store for B737. The two

CC

s will take you to the Cockpit Companion.
For a better description please visit Robert's web site at:
www.airlinerapps.com
My E-mail: n2267g@icloud.com

Mail: Leading Edge Publishing, PO Box 2868, Merced, CA 95344-0868 USA
Mobile: 209 233 1440
IMPORTANT ORDER NOTES:
This web site uses Paypal

.
If you do not have a Paypal account I can use your credit card or take a check drawn from a US bank.
Choose the PO method of payment and then contact me via email.
SHIPPING NOTES:
If you need a book shipped immediately, follow up with an email.
I normally do not ship every day. This is a one-person operation.
DOMESTIC shipping:
I use both USPS Priority Mail and FedEx Ground.
INTERNATIONAL shipping: (outside US)
I can use FedEx for international shipments but it's expensive.
For a very good Quick Review Card, copy and paste into your browser.
http://www.brucesprague.com/737-qrc-download.html